Providing Household Items to Those in Need
If you are in need of furniture and household items, please don't hesitate to reach out to us. Items from the Furniture Bank are available at no cost to anyone in need. Contact Carol Gockley at 717-413-3034 to make an appointment to browse the Furniture Bank and choose the items you and your loved ones need to furnish your residence. Items available vary by availability and donations received.

If you have items to donate, we are grateful for your generosity. Please see the lists at the bottom of this page to discover items we can and cannot accept at this time.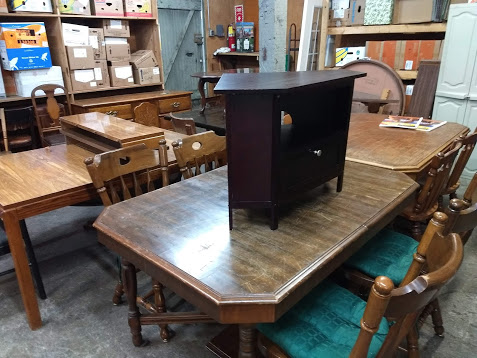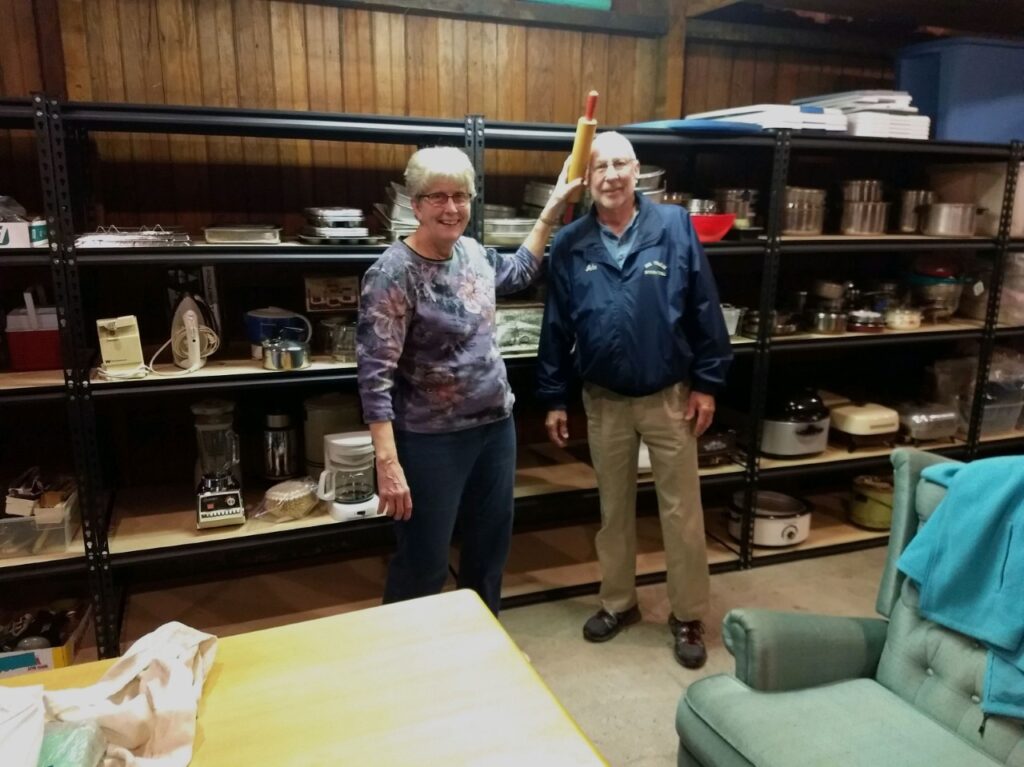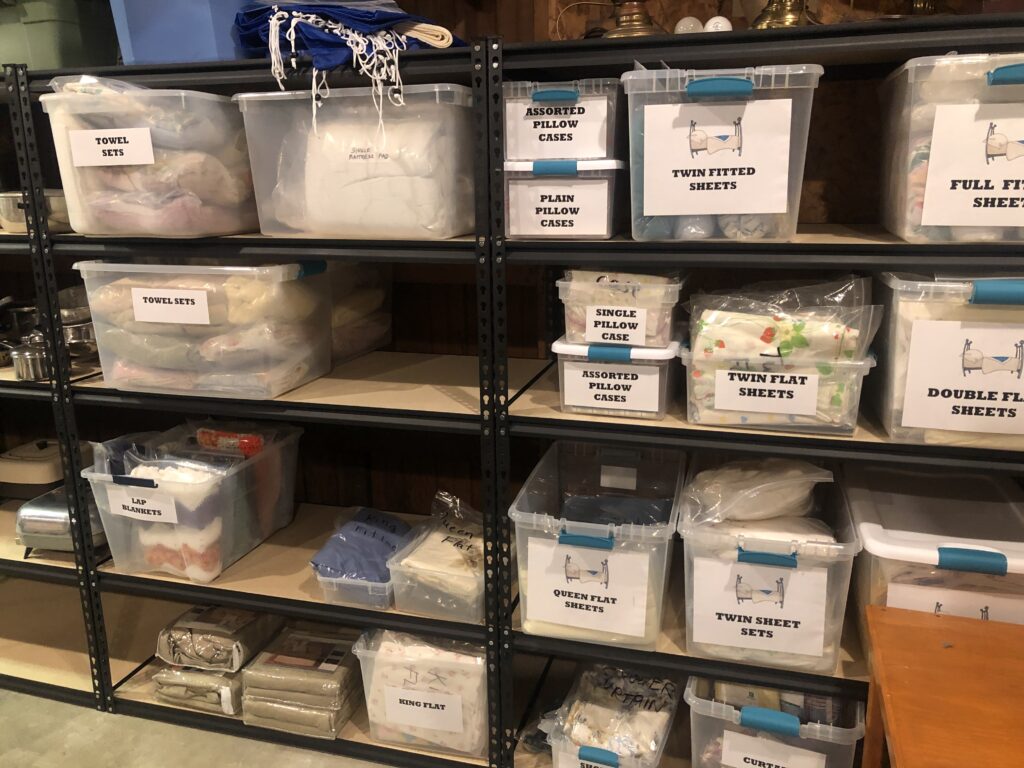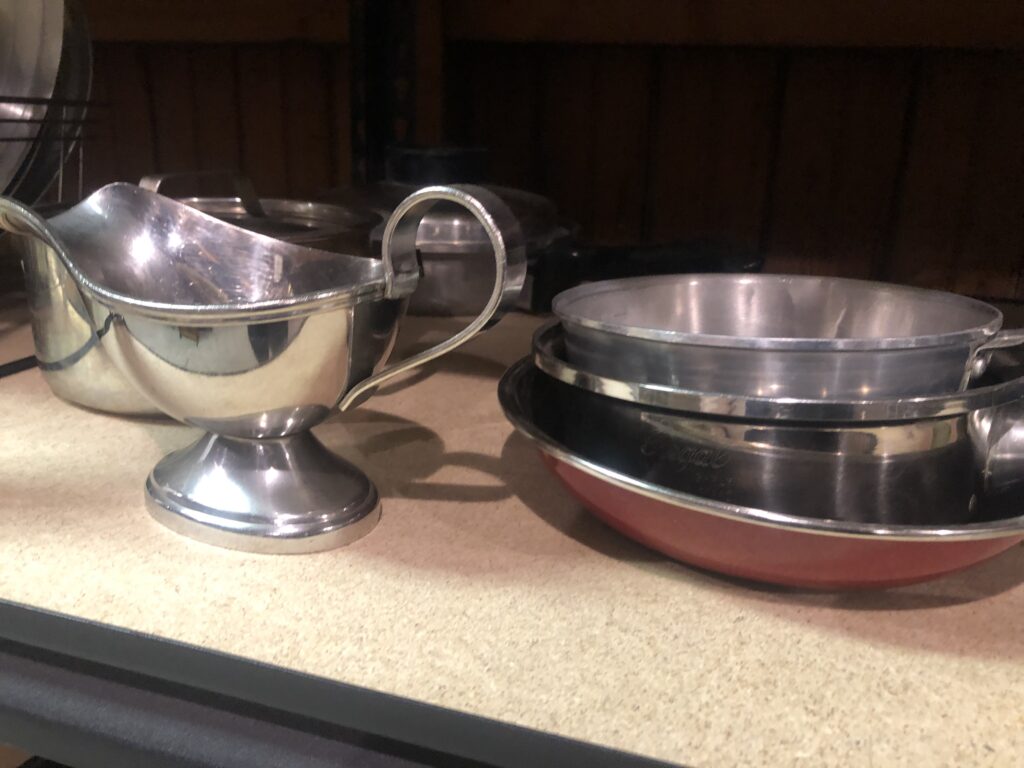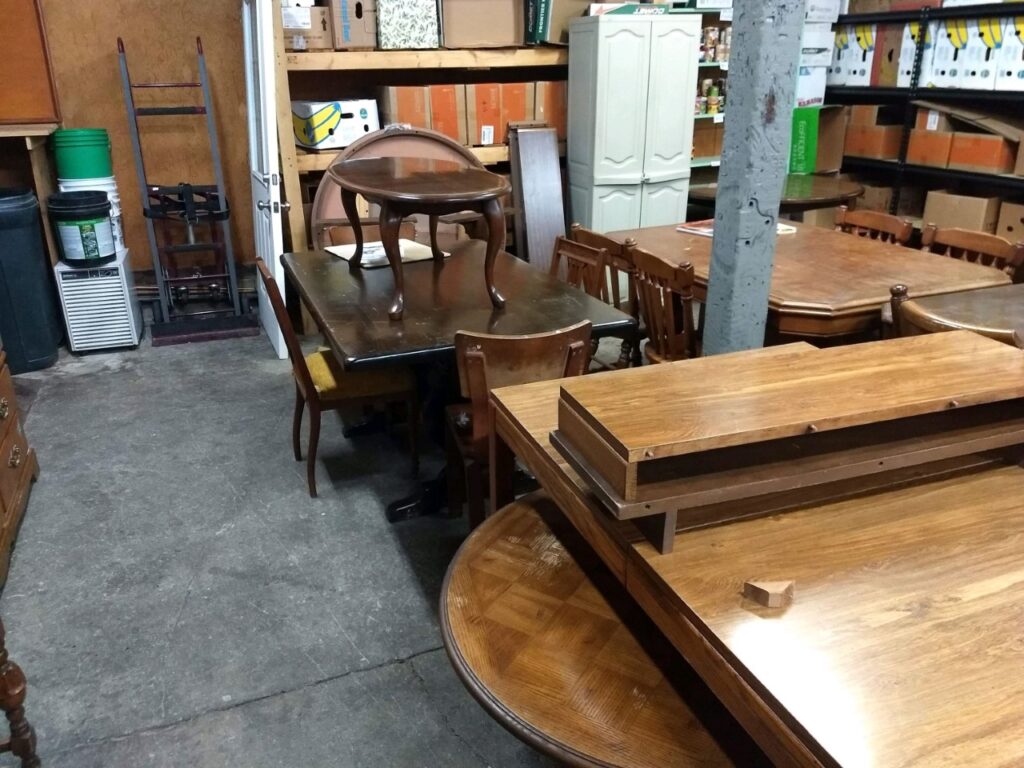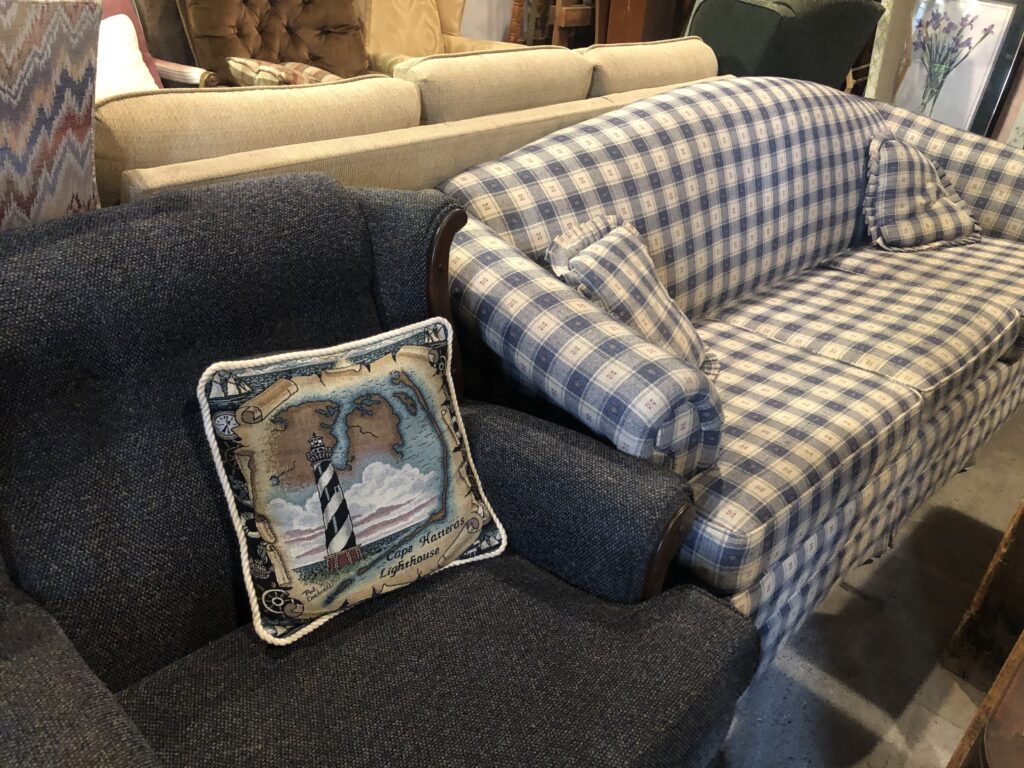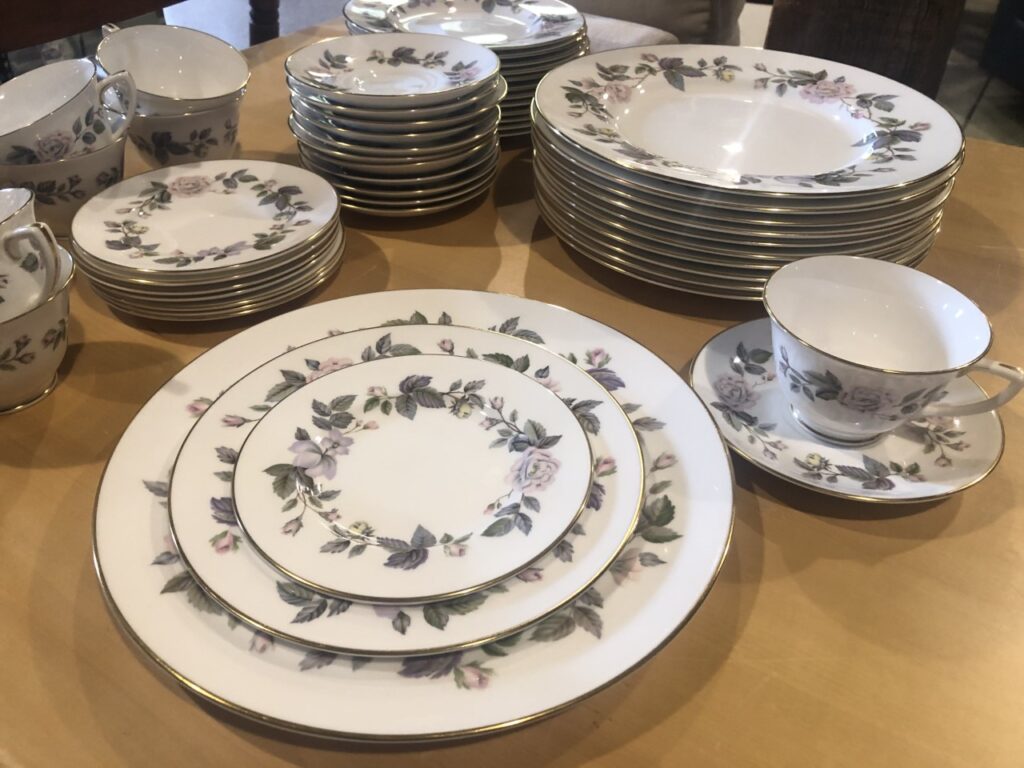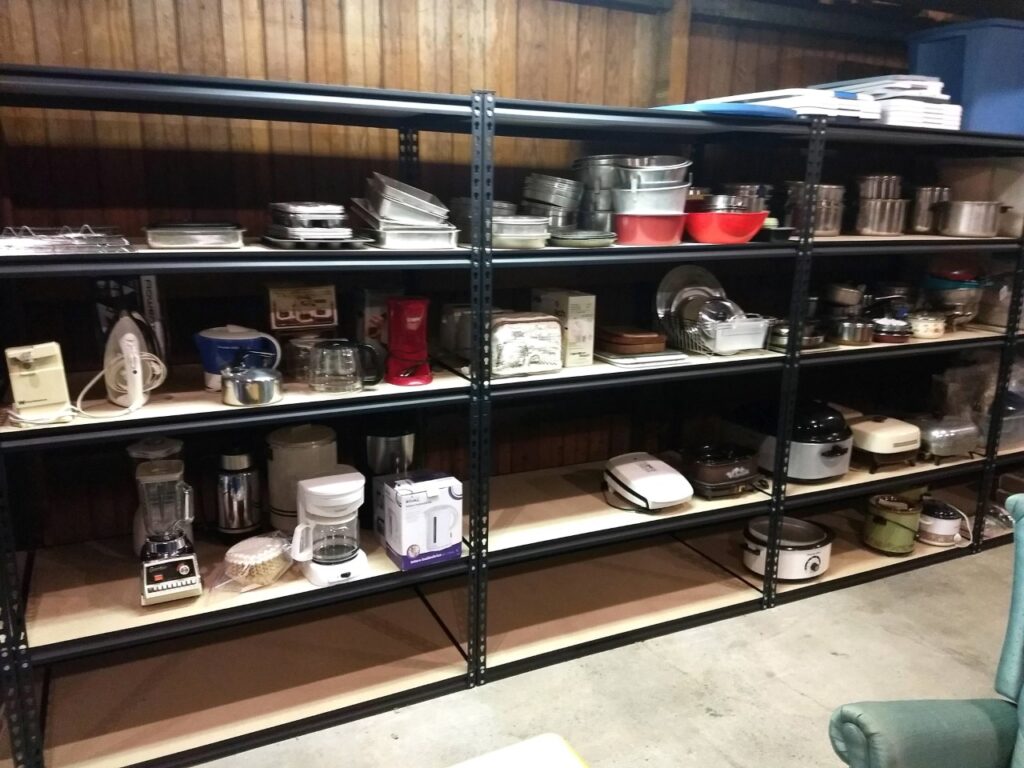 Currently Accepting:
Our biggest need right now is: Living Room Furniture, Kitchen Chairs, Dining Room Chairs & Bedding (clean sheets, pillow covers, blankets)
Complete bed frames (no king size)
Sofas / Loveseats(No sofa beds please)
Recliners
Tables & Chairs- small to medium size kitchen/dining room
Chest of Drawers
Cupboards (food storage)
Lamps
Fans
Small air-conditioners
Heaters
Vacuum cleaners
Small hutches for dishes
Microwaves (countertop)
Toasters
Can openers
Crock pots
Pots and pans
Sets of Sheets (Exception – no King Size)
Blankets
Towel Sets
Items collected should be in good condition and clean. Any appliances donated such as toasters, microwaves, lamps, etc should be in working order: frayed cords, overheating, short circuits, and broken or missing parts are not acceptable.
At this time, we do not need mugs or single glasses. When people come in they are interested in sets of three or more drinking glasses.
Furniture will not be accepted if broken, badly soiled, torn upholstery, or has an odor (pets, cigarette smoke, etc.)
PLEASE CALL TO ARRANGE
ITEM DROP OFF.
Items No Longer Accepted:
Televisions
Telephones
Ceiling Fans
Large Entertainment Centers
Hutches (large size)
Glass Top Tables
Large Tables (unless they can be made smaller)
Stereo Consoles
Wheelchairs
Potty Chairs
Shower Chairs
Walkers/Canes
Baby Furniture
Car Seats
Under the Counter Microwaves
Mattresses/Box Springs
Medium/Large Desks
Electronic Chairs
Reclining Sofas/Large Sectionals/Sofa Beds
Outdoor Furniture
Solid Metal Furniture (Shelves, Filing Cabinets)
Pianos
Computers/Printers
Sewing Tables